surface tension
-
away-from-keyboard / à se faufiler
or; they're working, their work[-ing], theyire work-ing ? In [the, your, our,] backyard


This is an accumulation of things: things that were given to me and things that I made myself. A performative act of making and an ode to working, art-working and artistic-research-practicing.

In a refusal to use plastic paint and non-biodegradable materials, and stemming from a research paper I wrote on the material culture of paint and another on [sub]urbanisation of so-called Laval / île jesus / "jardin de montréal," I have experimented with making my own pigments and watercolours, out of my own food waste and plants that grow in my parents' backyard in Laval, or around me wherever I am.

I created a solid library of material alternatives that are zero waste, biodegradable and low-cost. Though meanwhile, balancing time to practice and work proves difficult. As I was working - teaching, facilitating, editing, writing and producing - more than I was "practicing," the distinction between these various types of work became more and more unclear.

Weaving my own surfaces, canvases, using 100% cotton warp thread, sustainably sourced, or paper thread from previous work, to continue my painting experiments with food waste pigments, such as dried orange peels, avocado pits and cabbage - which I grind into a powder and combine with a mordant using a paint muller.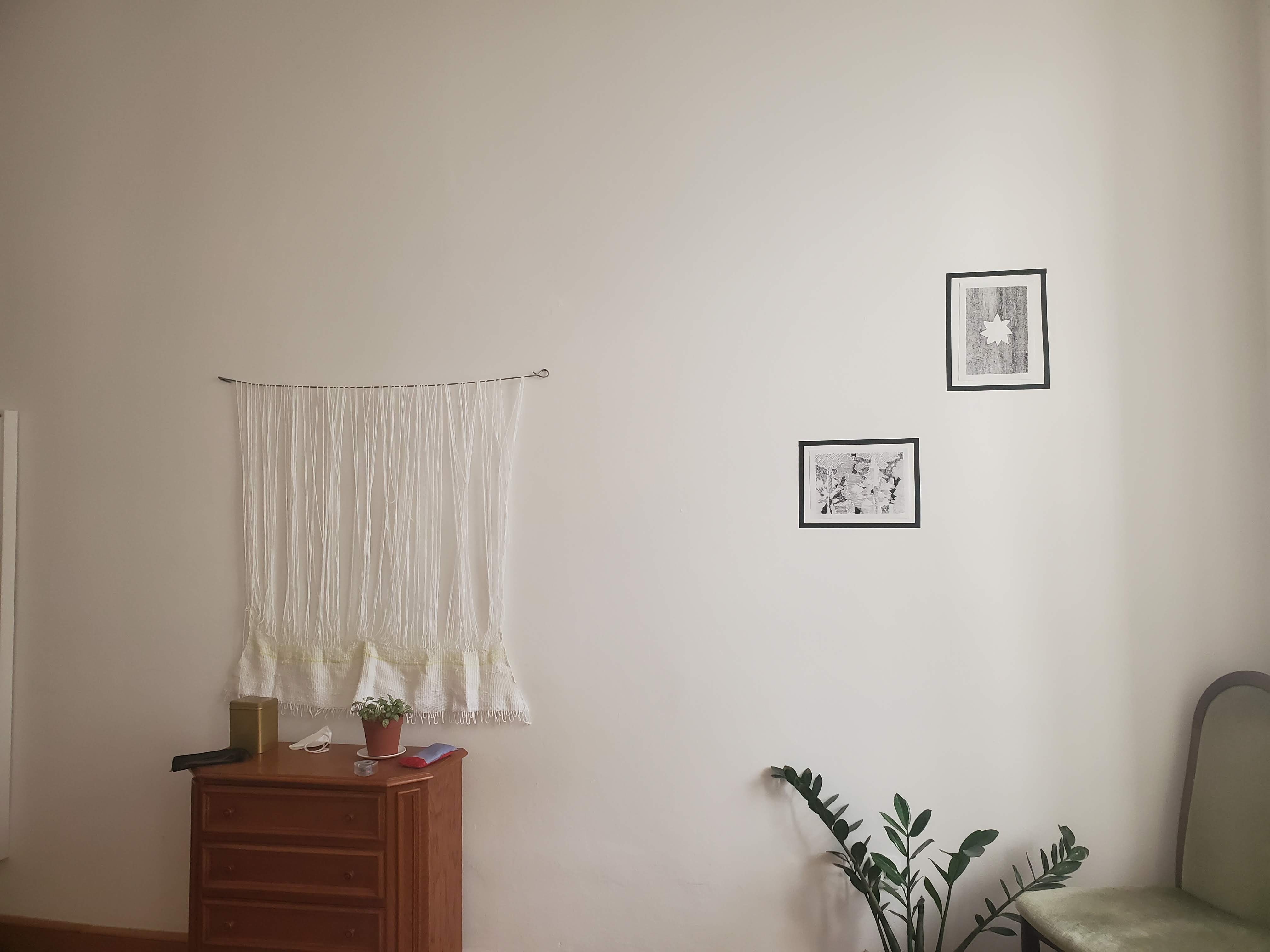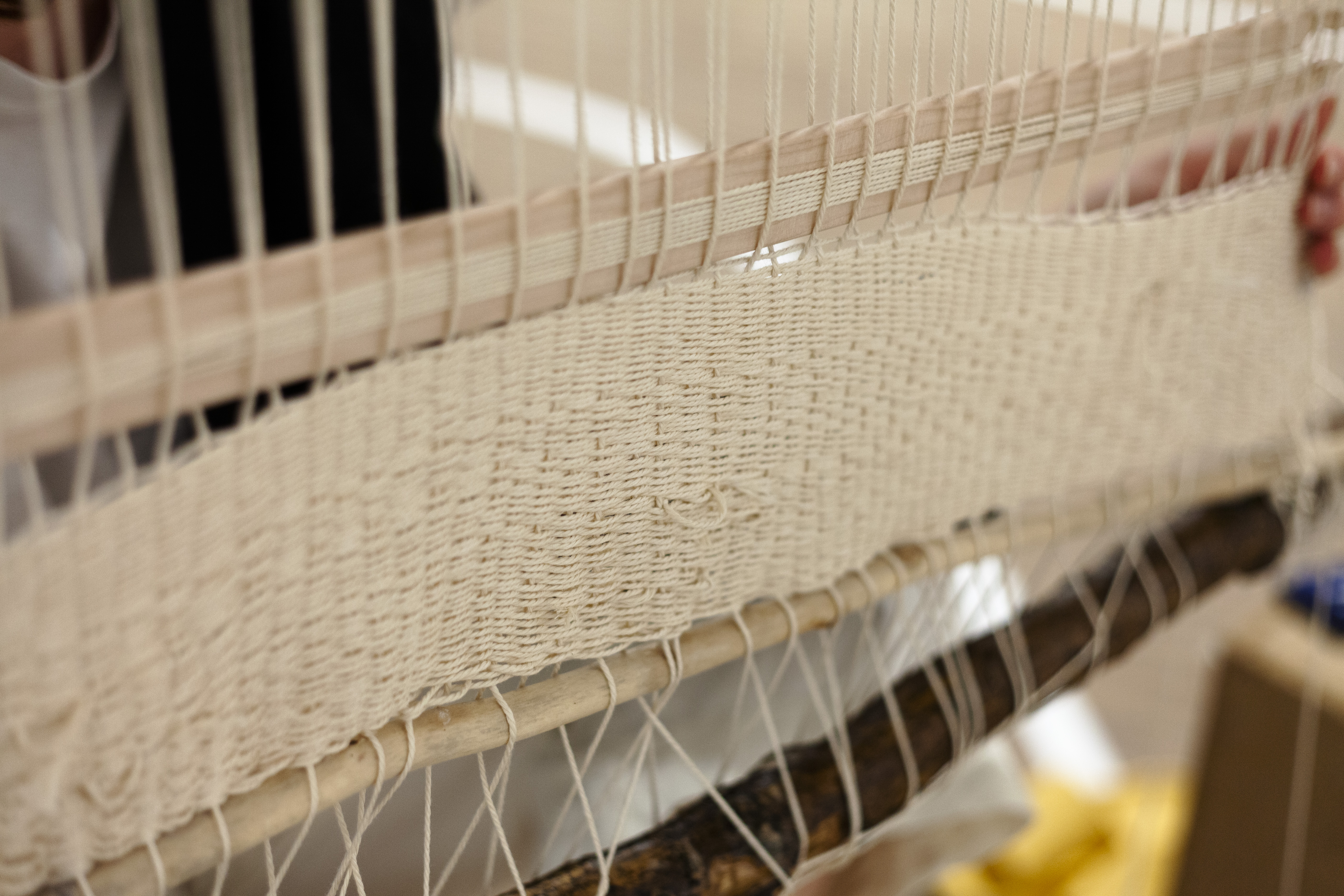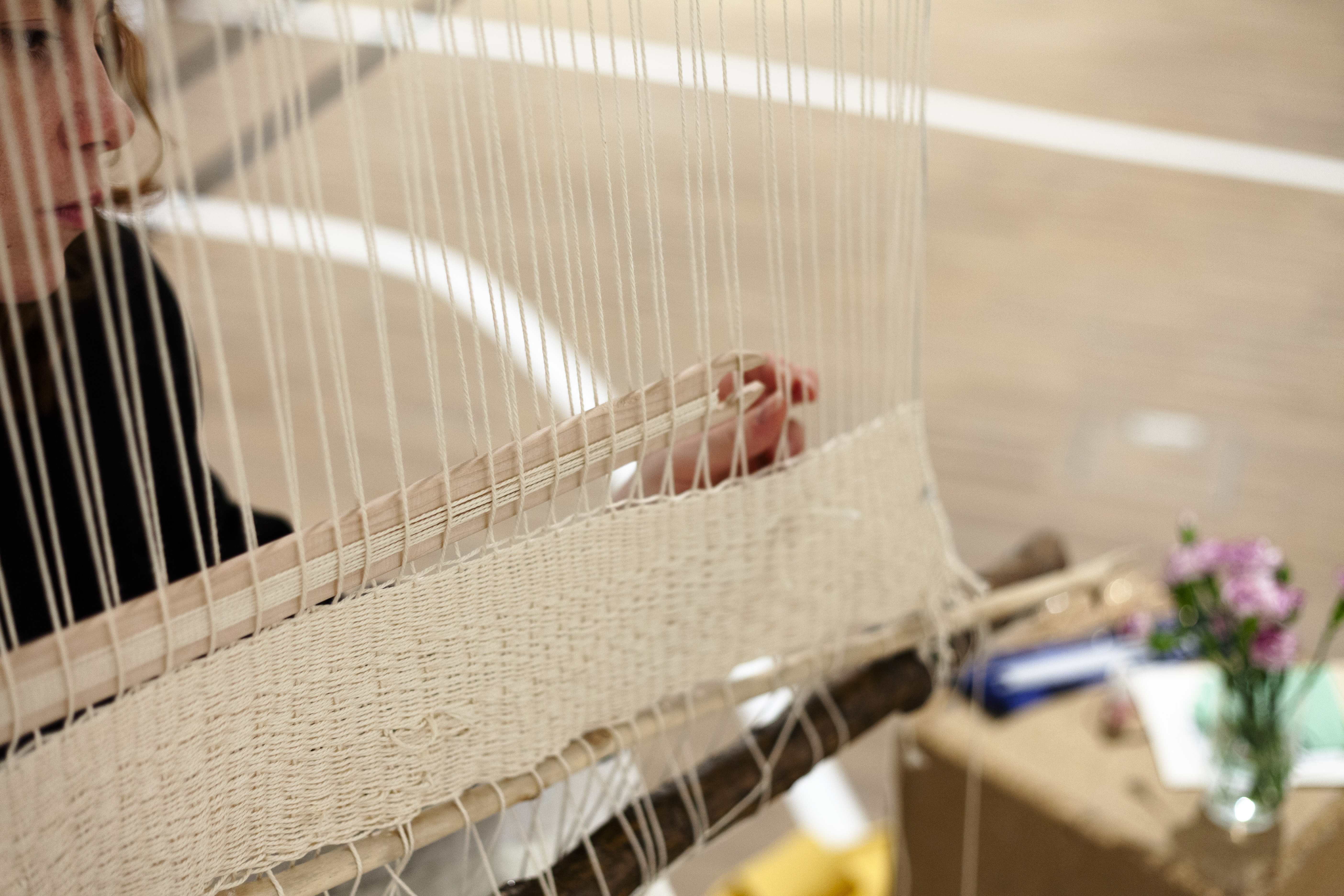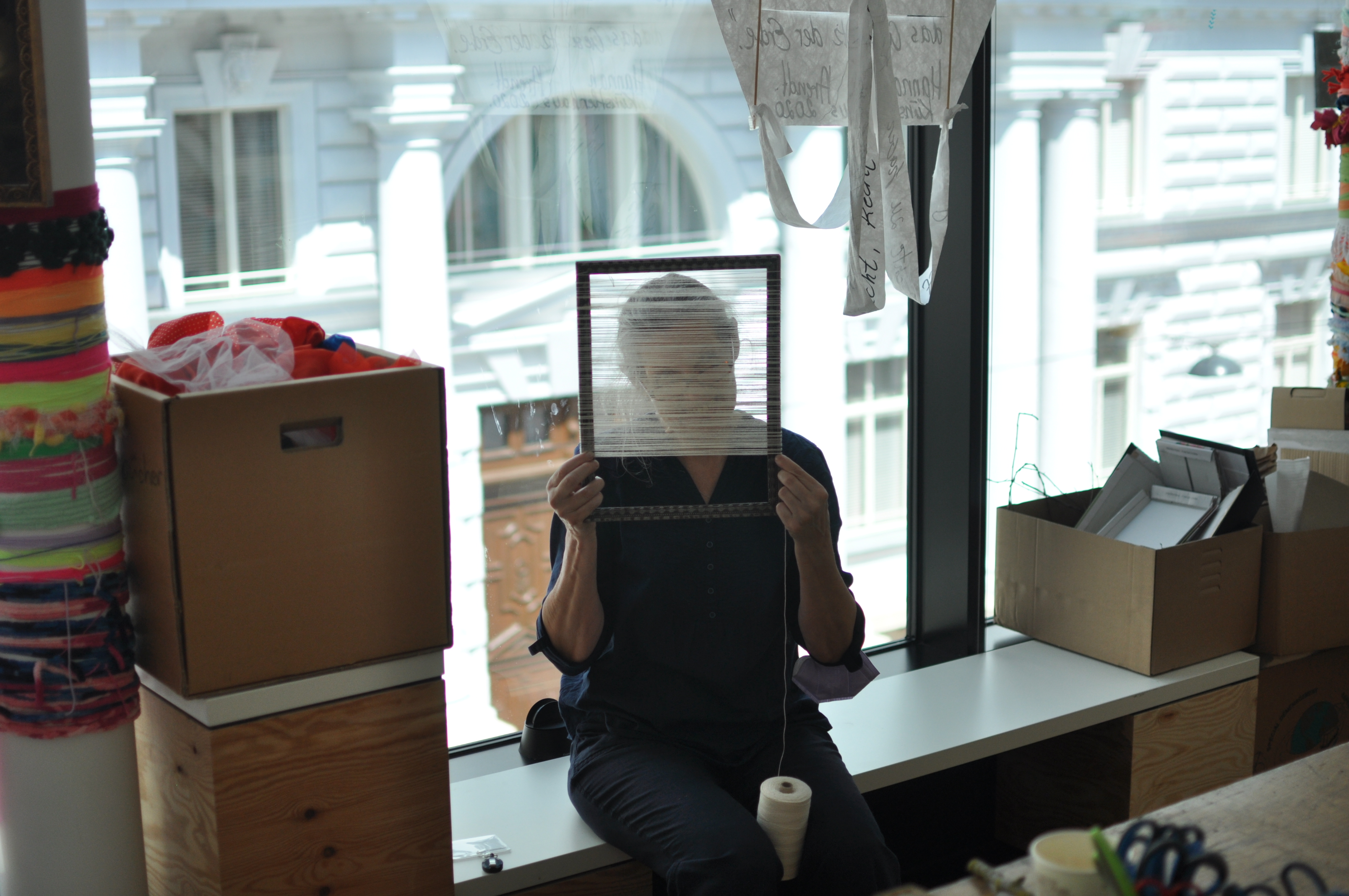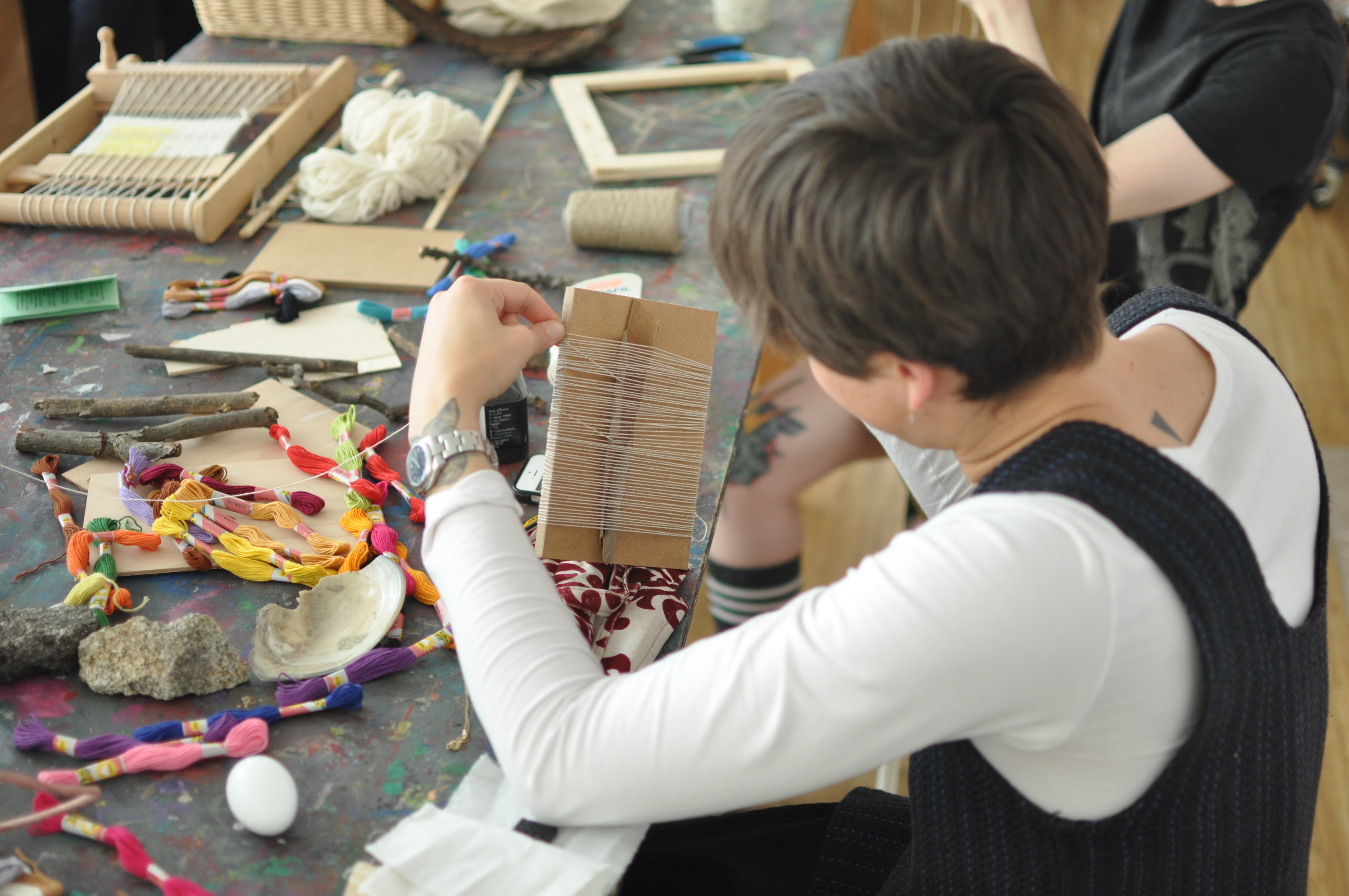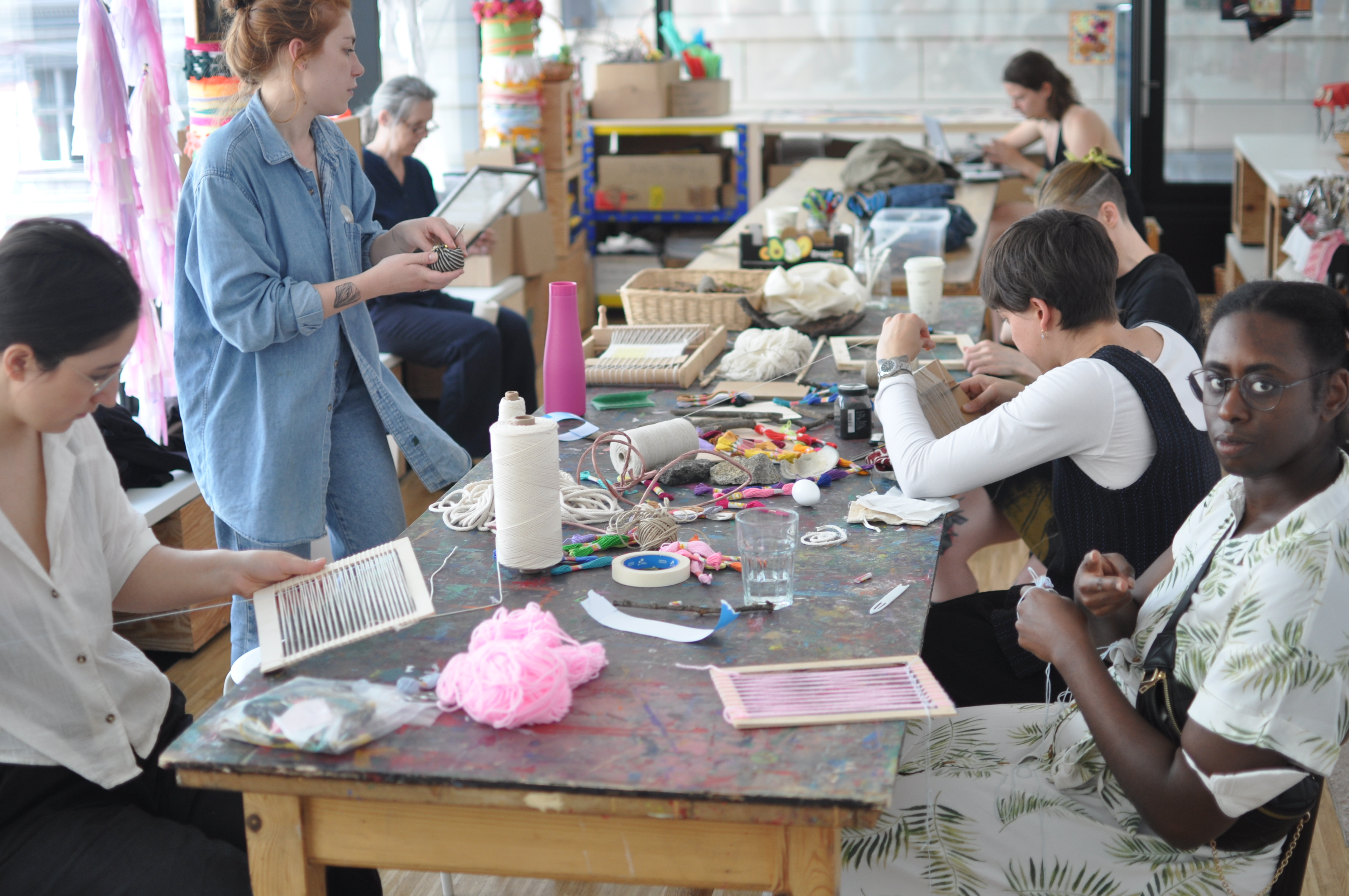 1
Video

:
documentation of a work in progress (2020/21)
2

Bestrew

, Ihooq studio: documentation of a work in progress, Galerie et Studios Jano Lapin. (2020/21)
3

Le Club Plastique

, Verticale, Parc Rosaire-Gauthier. (2021)
4 documentation of a work in progress, off loom in Vienna. (2021)
5

From there through here

- away-from-keyboard, site-specific installation and performance, Künstlerhaus Vienna. (2022)
6
From there through here

- surface tension workshop, Künstlerhaus Vienna. (2022)
7In [the, your, our,] backyard,

Art POP 2022: Workshop Series

(
2022)
8surface tension - à se faufilier, Festival des Arts Ruelles (2022).

Once the pigment is made, I print on my handmade paper and my handwoven canvases. And if I don't like it, I process the paper once again. As long as I am weaving with plant or animal fibre, the circle goes on.

With community, interactivity and performativity in mind, the workshop is an open invitation to the public to participate in this creation with me. Together we learn by doing, playing with and deconstructing material that surrounds us everyday.

The workshop was first held as Le Club Plastique at Parc Rosaire-Gauthier in Laval, with Verticale - centre d'artistes in September 2021, again during From there through here at the Künstlerhaus in Vienna, Austria, in June of 2022, in Montreal during Art Pop and Festivale des Arts Ruelles as a donation-based participatory weaving intervention.